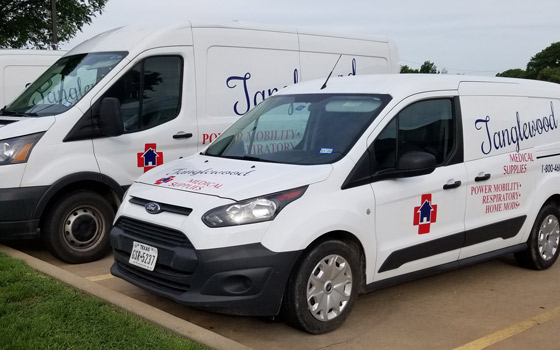 Tanglewood Medical Supplies, located in Stephenville, Texas, takes immense pride in its over 30-year legacy of serving the residents of North Texas. Since its establishment, Tanglewood has been committed to providing high-quality durable medical equipment to individuals in need. With an unwavering dedication to customer satisfaction and a wide range of offerings, Tanglewood has become a trusted name in the community.
The cornerstone of Tanglewood's success lies in its extensive selection of durable medical equipment. Whether it's a wheelchair for enhanced mobility, a hospital bed for comfortable recovery, home oxygen for respiratory support, or sleep therapy equipment for better rest, Tanglewood has been a reliable source for all these essential medical supplies. The team at Tanglewood understands the importance of these devices in improving the quality of life for their customers, and they go above and beyond to ensure that each individual receives the most suitable equipment tailored to their specific needs.
What sets Tanglewood apart is its commitment to personalized care. The knowledgeable and compassionate staff members take the time to listen to each customer's requirements, providing expert guidance and support throughout the selection and fitting process. They work closely with healthcare professionals to ensure seamless coordination and superior service delivery.
Over the years, Tanglewood has built strong relationships with healthcare providers, insurance companies, and suppliers, allowing them to offer competitive pricing and navigate the complexities of insurance billing. This dedication to affordability and accessibility ensures that individuals across North Texas can access the durable medical equipment they require without undue financial burden.
As Tanglewood Medical Supplies continues to grow and evolve, their commitment to excellence remains steadfast. By consistently providing top-notch products, personalized service, and an unwavering focus on customer well-being, Tanglewood has become a trusted partner in the healthcare journey for countless residents of North Texas.