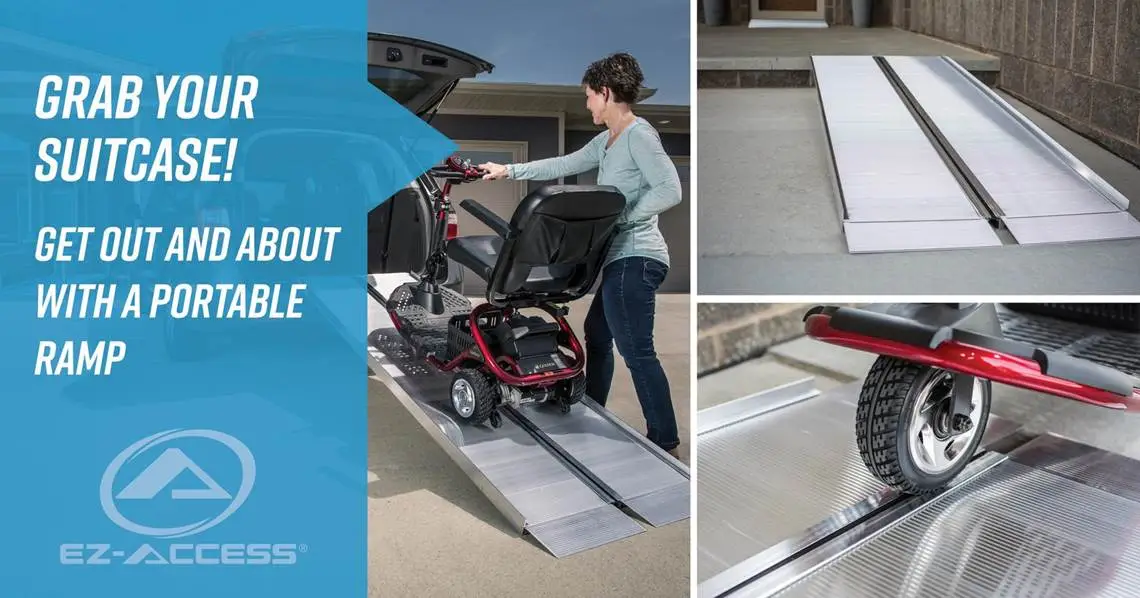 If you need to increase the level of accessibility in your home, there are many solutions you can consider. After all, you should feel safe and confident in your ability to move around your home with ease. Tanglewood Medical Supplies is here to help. We understand the importance of choosing the right solution based on your needs. We carry a wide range of products, including ramps. Whether you're hoping to find a temporary solution or a permanent one, we've got plenty of options for you.
Ramps
You'll be pleased to know that many types of mobility aids are compatible with accessibility ramps. In most cases, they make it easier to use your mobility aids at home. Whether you use a cane, walker, or wheelchair to move about your home, a ramp will only further enhance your experience. You can have a permanent ramp installed on your porch steps, small staircases, or thresholds. Another option is a portable ramp, which allows for more flexibility. You won't have to worry about installation. Simply place the ramp down when you need it and pick it up and store it away when it's not in use. This is also beneficial because you can use it all throughout the home.
If you'd like more information on the ramps we offer, give us a call or contact us on our website today! Tanglewood Medical Supplies in Stephenville, TX, is proud to serve the great state of Texas.
Patient Lifts
The best Patient lifts are designed to make patient transfers safer. They're important tools in the home care settings, and contribute to patient dignity, comfort, and safety.
Patient lifts are also important to caregiver safety. When transferring a patient manually, a caregiver must assume a large amount of the patient's weight. The caregiver and patient is often put into unnatural positions simply due to logistics of the transfer, which further contributes to the risk of caregiver injury. Finally, the repetitive nature of caregiving and transferring patients means a high injury rate in caregivers. With back injuries being particularly common, the benefits of the best patient lift cannot be overlooked.
The best Lifts are designed to accommodate a wide range of demands and settings. It's also important to consider that some lifts are powered, while others require manual control. Both powered and manual lifts make transfers easier for both the patient and the caregiver. Powered lifts take less physical effort on the caregiver's part, making them popular in professional care settings where caregivers must perform many patient transfers every day.
Most medical patient lifts operate in conjunction with a sling or harness. All lifts are designed to help support and stabilize the patient, but they must be used correctly in order to be safe. The best Patient lift systems are a vital piece of equipment for many home care settings, patient lifts can improve the ease of caregiving and can help to make transfers easier, more comfortable, and safer for patients.